Former Principal Faces Child Porn Charges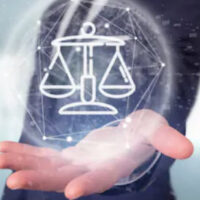 Child porn viewing and possession is a common crime. Many people don't find it too disturbing, as they equate it with adult porn. The main difference is the age of the participants. Adult porn features people over the age of 18 and is therefore legal. Child porn, on the other hand, features minor children, and as such, is illegal.
What is shocking is that many people who view child porn actually work with children. This means there is a concern that these workers have actually created child porn or sexually abused the children they have come in contact with.
A man was recently arrested in Broward County for possessing child porn. What is shocking to many is that the 75-year-old man was once a teacher and a principal. The man, who has since retired, worked for the Syracuse City School District in New York. He worked for the district starting in 1967 and retired in 2002.
The man is facing federal charges. The FBI has been investigating him since April 2019. He was arrested and charged in November. Investigators found photos and videos of child pornography in the man's email and Dropbox accounts. The images featured young boys.
The school district is aware of the man's arrest in Broward County and is concerned about his involvement with students during his time as a teacher and administrator.  Those with any information should contact Syracuse police.
Common Defenses Used for Child Porn
If you have been arrested for child porn possession or distribution, getting your charges reduced or dropped can be challenging. This is especially true if you are facing federal charges. However, not all hope is lost. With the right representation and defense, you can face less severe punishment. It starts with choosing the right lawyer. Here are some defenses your attorney may use.
You didn't download the material. If the pornographic images were found on a work computer or shared home computer, then it's plausible that you weren't the one who downloaded the images. It could have been a co-worker, spouse, child or other family member. Also, the material could have been planted by an angry spouse seeking revenge.
Illegal search and seizure. Law enforcement has to follow certain laws when searching someone's property. They need to have a search warrant or at least the consent of the property owner. Even if a police officer does a search warrant, if they lied in order to get it, then any evidence found is not admissible and therefore cannot be used in court.
The material did not feature child porn. Some child porn has a legitimate scientific or educational purpose. Also, some participants of porn look younger than they really are. An 18-year-old in a pornographic video could very well look like a high schooler. There have actually been court cases about this, where the actress had to prove her age to show that she was in fact an adult.
Contact a Legal Professional for Help
Child porn is, unfortunately, a huge problem for people of all demographics. If you have been accused of child porn possession and police have a search warrant for your home, seek legal help right away.
Preserve your legal rights with help from Florida child pornography lawyer Gilbert A. Schaffnit. He can provide you with a solid defense. Schedule a free consultation by filling out the online form or calling (352) 505-1799.
Resource:
cnycentral.com/news/local/retired-syracuse-principal-arrested-in-florida-on-child-pornography-charges
https://www.gilschaffnit.com/florida-man-arrested-for-second-time-on-child-porn-charges/