Florida Man Faces Federal Charges for Child Porn, Trafficking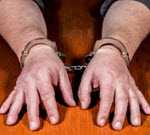 When people think of child porn, they may think of acts involving young children. However, it can also entail an adult having sex with someone under the age of 18. Even if a person is 17 or 17 ½, they are still considered a minor under the law. An adult who has sex with a minor can face serious consequences. They can face prison time, fines and other penalties.
This is true for a Florida man who met a 17-year-old girl in a McDonald's in Florida Keys and lured her into the world of prostitution. The 42-year-old man showed the girl a wad of cash and told her she could have it if she would work for him.
Since the two met in October 2018, they have had sex numerous times. The girl claimed that the man would use his iPhone to take pictures and videos while they had sex. He also taught the girl how to advertise her services as a prostitute. When she didn't bring home enough money, he would beat her.
The girl had sex with customers at various locations, including a Motel 6 in Cutler Bay and a home in Ramrod Key. On one occasion, when the girl did not make enough money, the man hit her in the face. When the girl asked to go back home to Miami-Dade County, she was hit in the face once again. She was also kicked by the man. She lost consciousness.
On November 20, she convinced the man to take her back to Miami-Dade. She asked to use a bathroom at a gas station on the way. There, she locked herself in the bathroom and called 911. The man fled before he could be caught by police.
Police found the girl with a bump on her forehead, lacerations on her lips and torn clothing. She was taken to a local hospital for an evaluation. The girl told police that the man had recorded the videos and photos used to advertise sex services.
In December, police found the man at a hotel. He was initially charged by the Miami-Dade State Attorney's Office, but the case was then transferred to the U.S. Attorney's Office. The judge denied the man bond.
The man is now in federal custody and faces charges of sex trafficking and child pornography production. The man has served prison time before for various crimes, including attempted first-degree murder.
Contact a Legal Professional for Help
A 17-year-old girl is still considered a child under the law, even though she may look like an adult. An adult who has sex with a 17-year-old or produces photos or videos of a 17-year-old engaging in sexual acts can be accused and convicted of child porn.
A child porn conviction can affect a person in numerous ways, and for the rest of their life. Seek a solid defense from the Gainesville Child Pornography lawyer Law Offices of Gilbert A. Schaffnit in Florida. He can help reduce your penalties and even eliminate your charges altogether. Schedule a consultation by filling out the online form or calling (352) 505-1799.
Resource:
miamiherald.com/news/local/crime/article228169609.html
https://www.gilschaffnit.com/florida-child-porn-suspect-kills-himself-at-traffic-stop/