Florida Music Teacher Sentenced to Prison for Lewd Conduct With Student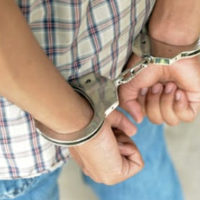 Teachers see their students for a large portion of the day—sometimes 6-7 hours or longer. They often learn a lot about their students and this sometimes leads to emotional connections. These emotional connections may lead to a romantic relationship, which may involve touching, kissing and even sex.
While teacher-student relationships on a romantic level are wrong in several ways, this does not stop them from happening. They tend to happen when the students are teens and hormones are raging. Teachers may take advantage of the situation and instigate a sexual relationship. Minor sex offenses, however, are often charged as felonies and can negatively impact the lives of both the teacher and the student.
A music teacher from Coast Charter Schools in St. Marks was recently sentenced to 20 years in prison after carrying on a relationship with a student throughout an entire school year. The 34-year-old man engaged in multiple sexual encounters with a 13-year-old student during the 2016-2017 school year and exchanged sexually explicit photos of her. The teacher and the student communicated via cell phone and would send texts and photos to each other. They also used social media.
In November 2017, the man was arrested at his home in Leon County. Investigators executed a search warrant and seized a cellphone, laptop and camera. On January 4, he was convicted of possession and production of child pornography and enticement of a minor. On March 29, he received a sentence of 20 years in prison.
Teacher-Student Relationships 
Students often look up to their teachers because they are authority figures. Some teachers use this to their advantage. Once they gain the trust of a student they are attracted to, they may try to initiate a romantic relationship. This is easy for many teachers to do because students trust their teachers and do not believe they would steer them wrong.
Romantic relationships between teachers and students tend to develop in high school, when teen girls are in their prime and their male teachers find them attractive. However, many relationships often involve female teachers and high school boys.
While being attracted to a young person is only natural, teachers should not act on their sexual urges. They must act like a professional at all times or they could face numerous consequences. They could be jailed or lose their job, among other things. Depending on the nature of the relationship, they could even face child porn charges.
Contact a Legal Professional for Help
It is illegal, immoral and unethical for teachers to have relationships with students, particularly with those who are underage. When sexually explicit images are involved, the student can face child porn charges, which are often felonies.
A relationship with a minor can affect a teacher, or any adult for that matter, for the rest of their life. A person can lose out on job opportunities and see their relationships affected. A dedicated Florida minor sex offense lawyer at the Law Offices of Gilbert A. Schaffnit in Florida can assess your case and help you achieve a favorable outcome. To schedule a consultation, call (352) 505-1799 or fill out the online form.
Resource:
tallahassee.com/story/news/2019/03/29/former-wakulla-teacher-gets-20-years-prison-child-porn/3312113002/
https://www.gilschaffnit.com/florida-man-accused-of-sexually-assaulting-2-children/