Teacher Faces Child Porn Possession Charges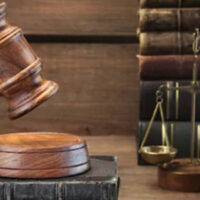 A Florida teacher was recently arrested after he was caught possessing child porn. The 40-year-old man, who is the son of a former mayor and Jacksonville City County president, faces 25 counts of child pornography possession. His father has declined to comment on a family matter.
Investigators discovered child porn as well as photos taken inside a classroom. When made aware of the allegations, the Duval County Public Schools superintendent reassigned the man outside of the classroom, ensuring he had no further contact with students.
The man has spent the past 15 years as a teacher. He taught second, fourth and fifth grade at Kernan Trail Elementary School. He was a fourth grade teacher at Englewood Elementary from 2018 to 2019. Most recently, he taught second grade at Mayport Elementary.
The investigation began in July, when investigators received a tip from the National Center for Missing and Exploited Children. The information they received linked the teacher to an email address he had used to upload five sexually explicit images of children.
On August 6, law enforcement officials searched the man's home. The items they seized during contained more images of child porn. The teacher was arrested. Bond was originally set at  $625,000 but was later reduced to $25,000.
Profile of a Child Porn User
Child porn offenders are not always bad people. While some people have been arrested multiple times for possessing or distributing child porn, for many who are arrested, it is their first time facing charges for such a crime. They often have no criminal record. Many are married and have children of their own. They may have good jobs and be heavily involved in their community.
Just being accused of child porn—even when the accusations are false—can have a detrimental effect on a person. People lose respect from friends, family members, neighbors and others in the community. They may lose their jobs. Many get divorced. They may lose everything they own.
On top of that, the penalties have increased dramatically in the past decade. In the past, a person convicted of child porn could face just a few years of prison. Now, a person could face several decades of more.
Contact a Legal Professional for Help
It can be devastating for parents to learn that their child's teacher has an interest in child porn. There may be concerns about whether or not their child is a victim.
The law aims to protect children, which is why those who engage in child porn are punished harshly. Protect your legal rights with help from Florida child pornography lawyer Gilbert A. Schaffnit. He can provide you with an effective defense. Schedule a free confidential consultation by calling (352) 505-1799 or filling out the online form.
Resource:
foxnews.com/us/florida-teacher-thomas-hazouri-jr-child-pornography
https://www.gilschaffnit.com/florida-man-caught-with-240-pornographic-images-of-children/