Man Arrested for Child Porn After Watching Children at the Beach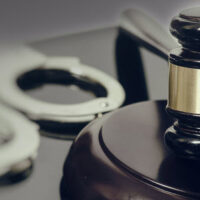 As a parent, it's expected that you would keep an eye on your children while at a park or beach. However, it's a little creepy when a stranger is watching your kids, especially when your little ones are clad in swimsuits. It's even weirder when the person watching your children is a naked man.
A Florida man was arrested for the second time this year for child porn charges. The 62-year-old was first arrested in January as part of Operation Cyber Guardian, which was created to stop the online exploitation of children. He was arrested for 21 counts of child pornography possession.
He was recently arrested again. On June 24, the man was at Grayce K. Barck North Beach Community Park. He was sitting on the beach wearing nothing but a hat. He also had a towel in his lap. He told police he was looking for his cat, even though witnesses saw him staring at children wearing swimsuits.
The man was arrested the following day. He is currently at Volusia County Jail. A judge had signed an order revoking the man's bond on the child porn charges from January.
Sex Crimes in Florida
Sex crimes in Florida are taken seriously. Even possessing a photo of a naked child can result in harsh penalties. These crimes are often prosecuted under both state and federal law. Child pornography is defined as a depiction of a minor engaging in sexually explicit conduct, which includes the following:
Sexual intercourse showing the intimate areas of the child
Graphic or simulated exhibition of the genitals or pubic area
Graphic simulated masturbation, simulated bestiality or sadistic or masochistic abuse
Each count of child porn possession is punishable by five years in prison. Child porn production carries much stiffer penalties, at 15 years for each count.
However, the potential prison sentence will depend on various factors, such as the following:
The ages of the children in the photos/videos
The number of images in the person's possession
Whether or not child porn distribution was involved
Use of a computer
Proof of a pattern of sexual abuse
Whether the children are involved in sadistic or violent acts
Possession of child porn involving a child age 12 or older is considered a Class D felony. The penalties include 10 years in prison, a lifetime of supervised release and a $250,000 fine. When the minor is under the age of 12, the crime is classified as a Class C felony. The penalties are the same except for the prison sentence, which is doubled to 20 years.
Contact a Legal Professional for Help
Exhibiting strange behavior, such as walking around naked or staring at children, can cause suspicion in others and get a person arrested for crimes such as child porn. If you are facing such a crime, get legal help right away.
Florida child pornography lawyer Gilbert A. Schaffnit can provide you with the criminal defense you need to reduce or even eliminate your charges. Schedule a consultation and get aggressive representation today. Call (352) 505-1799 or fill out the online form.
Resource:
clickorlando.com/news/local/2020/06/30/naked-child-porn-suspect-claims-he-was-looking-for-cat-at-florida-beach-deputies-say/
https://www.gilschaffnit.com/police-officer-sentenced-for-buying-child-porn/