Sexual Offender vs. Sexual Predator in Florida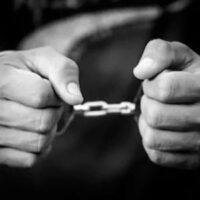 As a concerned citizen or a person charged with a sex crime, you may have heard the terms "sexual offender" and "sexual predator" used interchangeably. However, these terms are different and are based on the number of sexual offenses a person has, as well as the severity of the crimes.
It is important for Florida residents to understand these differences between these two terms. The state is growing in terms of sexual predators and offenders. Since 2005, Florida has seen a 53% increase in the number of people who have committed sex crimes. There are currently several hundred in St. Johns alone.
The communities in the state have misconceptions about these crimes and the people who commit them. In Florida, a sexual offender can be anyone who commits a sex crime and has no previous criminal history. All it takes is one time, and it could simply be an isolated offense. A sexual predator, on the other hand, has offended multiple times. In some situations, though, a person may commit just one serious offense, such as rape, and be labeled a sexual predator.  It depends on the judge's interpretation of Florida law.
A sexual predator is a more serious classification. A predator faces stricter restrictions in many aspects. For example, even if the person is not on probation, they are required to register with the county sheriff's department when they move. When the person moves, the sheriff will alert all neighbors within a two-mile radius.
There are other laws and restrictions that could come into play, depending on where the person was convicted, where they were convicted, who convicted them and whether or not they are on probation. Some sex offenders or predators face residency restrictions. They may not be able to live within 1,000 feet of an area where children are often present, such as a school, park or daycare facility.
Because of this, homelessness is a concern among sex offenders and predators. Florida has strict housing restrictions, and housing is often limited in urban areas. Many sex offenders and predators in the state do not have a permanent address.
One of the reasons why is that sex offenders and predators are often released from jail without any help from friends or family members. Many end up living in the woods. A place called  "Miracle Village," located in Pahokee, is considered a haven for registered sex offenders and predators. More than 200 currently live there.
While those in the community are concerned about sex offenders and predators living in their neighborhood, they should be careful about posting fliers or spreading rumors. Sex offenders and predators can sue if neighbors spread misinformation.
Contact a Legal Professional for Help
Florida residents should understand the differences between a sexual offender and a sexual predator so they can better protect themselves. Sex offenders and predators face challenges in society and should know how to protect themselves legally.
If you have been convicted of sex crimes, protect your legal rights with help from Florida minor sex offense lawyer Gilbert A. Schaffnit. He has more than 40 years of experience and can provide you with aggressive representation. Schedule a free consultation by calling (352) 505-1799 or filling out the online form.
Resource:
pontevedrarecorder.com/stories/sjso-clarifies-misconceptions-regarding-sexual-offenderspredators-in-community,9113?
https://www.gilschaffnit.com/disney-worker-faces-life-in-prison-for-luring-girl-into-sex/