Super Bowl Brought Celebrities, Human Trafficking to Florida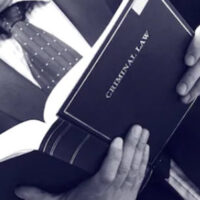 Florida welcomed the Super Bowl with open arms on February 2. Celebrities and lesser-known people alike flocked to the popular tourist destination of Miami to watch the Kansas City Chiefs beat the San Francisco 49ers.
While the big football game no doubt brought a lot of money into the area, it also brought something much less desirable: human trafficking. The Miami-Dade State Attorney's Office recently announced that law enforcement officials recovered 20 human trafficking victims around that area during that time.
The good news is that officials were warned about possible human trafficking in the area by experts as well as human trafficking survivors. The huge increase in visitors combined with the economic impact created prime conditions for human trafficking to occur. Fortunately, the town was prepared. Local, state and federal agencies teamed up to address human trafficking concerns in May 2019. They held a human trafficking forum with law enforcement officials, support groups, prosecutors and even the mayor of Miami, Francis Suarez, in attendance.
Besides the human trafficking victims, law enforcement officials also arrested eight johns, five suspected human traffickers and another 34 possible human traffickers near the Super Bowl. of the five suspected human traffickers, three were charged with federal offenses and the other two were charged with state offenses. Of the 20 victims, four lived locally in Miami-Dade or Broward Counties. The other 16 were from other parts of the United States and even from foreign countries.
Multiple agencies joined in the effort to crack down on human trafficking. Among them include the Miami-Dade State Attorney's Human Trafficking Task Force, FBI, Department of Homeland Security and U.S. Attorney's Office. Many local police departments, such as those from the  city of Miami, Miami Beach and Miami-Dade County, also participated in the arrests.
Officials made sure that Super Bowl workers and those in the local area were aware of the possibility of human trafficking. They conducted an awareness campaign complete with billboards and other advertisements at airports and other locations throughout the Miami area. Thousands of volunteers, doctors, hospital employees, ridesharing companies, non-profit organizations, churches and educational facilities were trained on the signs to look for and who to contact. This effort helped lead to many arrest and provided law enforcement officials with information to help them stop future occurrences of human trafficking.
This is great news, considering that human trafficking victims are often adolescents and young teens. They may work in strip clubs, massage parlors and other adult entertainment venues. Many victims are forced to have sex as much as 20 times a day every day. In the United States, human trafficking is a $32 billion industry.
Contact a Legal Professional for Help
Sex sells, and even young children are prime targets for human traffickers. Tourist areas bring about a lot of people, and this can mean a lot of money.
If you have been charged with human trafficking, protect your legal rights with help from Florida minor sex offense lawyer Gilbert A. Schaffnit. Sex offenses involving minors result in harsh penalties. Schedule a free consultation and get the help you need. Fill out the online form or call (352) 505-1799.
Resource:
patch.com/florida/miami/super-bowl-also-brought-human-trafficking-arrests-miami
https://www.gilschaffnit.com/florida-man-arrested-for-trolling-for-children-on-snapchat/