University of Florida Employee Arrested on Child Porn Charges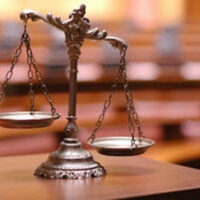 Many people enjoy looking at adult porn. Once the allure wears off, they often look for other ways to satisfy their sexual urges. They may seek out something forbidden, such as child porn.
However, child porn is viewed negatively by society and prosecuted aggressively. A University of Florida employee found this out the hard way after he was arrested for sharing child porn online. The 26-year-old man faces three felony counts for distributing child pornography.
The man was arrested after the National Center for Missing and Exploited Children received a tip. A user on the gaming chat app Discord had shared several sexually explicit images of children. The IP address of the person who shared the images was owned by the university employee. The man was arrested and he confessed to sharing the images. He was fully aware that the pictures depicted children.
The man worked as a data entry processor in the Family Nutrition program at the university's  Department of Agriculture. He was not in a position where he was in contact with children. He is currently in Alachua County Jail, with bond set at $75,000.
Are There Child Porn Apps?
You would think that finding child porn online would be difficult, but unfortunately, that's not the case. In fact, a recent investigation found that there are actual apps online that allow you to view child pornography. Making matters worse is that Google and Facebook are potentially profiting from these apps.
Facebook is accused of allowing WhatsApp, its messaging platform, to be used as a tool for sharing child porn. Google was allowing its Google Play Store to feature apps such as Tumblr, which has been known to spread images of child pornography.
What is happening is that these apps are using software development tools so they can be included on Facebook's and Google's ad network. Facebook and Google is allowing this to happen and it's resulting in secret links that are leading to child porn sites. These links are being supported by ad revenue, so the owners of these apps are making money. This is appalling to many people, and Facebook and Google need to take more measures to stop the promotion of child porn.
Children can be targeted through various apps, so it's important for parents to monitor their child's technology use, particularly their internet usage. What sites are they visiting? What social media apps are they using? Adults can communicate with children through Facebook, Snapchat and Instagram. They can use apps geared toward teens and young children, such as Discord. They can also contact children through popular games such as Roblox and Fortnite.
Contact a Legal Professional for Help
Nobody is immune from child porn charges. A conviction is often serious, affecting a person in numerous ways.
Protect your legal rights with help from Florida child pornography lawyer Gilbert A. Schaffnit. He will provide you with compassionate representation. Schedule a free consultation today. Call our office at (352) 505-1799 or fill out the online form.
Resource:
wctv.tv/content/news/University-of-Florida-employee-arrested-for-sharing-child-porn-online-568090361.html
https://www.gilschaffnit.com/florida-man-faces-7070-years-in-jail/