Police Officer Sentenced for Buying Child Porn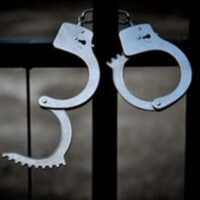 The public relies on police officers to protect citizens, especially children. Therefore, it can be devastating to hear of a police officer buying child pornography. However, this was the case in Florida, when a police officer was sentenced to prison for buying child porn online.
The 45-year-old man from Boynton Beach was sentenced to 2 ½ years in federal prison in early June. In January, he pled guilty to child porn possession. The FBI became interested in the police officer after arresting someone who sold child porn online. They located the seller's records and found out that the police officer was one of his customers.
Police officers executed a search warrant on the man's house. There, they found a computer that contained numerous images of young children performing sexual acts. Police also found child porn images on the man's cell phone. Many of the images depicted children younger than 12 years old. He was subsequently arrested.
The man faces 30 months in prison. After that, he will serve five years of supervised release. He must also register as a sex offender.
How Do People Get Caught?
When people buy items online, they think they are invincible. They think nobody knows what they are doing because they are hiding behind a computer. However, investigators are very savvy and will employ various techniques to find child porn offenders.
One thing they will do is search file sharing sites and look for common terms used in child porn. If they can identify files, there will often be an IP address associated with them. This IP address can then be traced to a person's home. Police can then execute a search warrant. They can then search the person's home and confiscate computers and other electronics that may contain child porn.
Law enforcement officials often perform sting operations where they trick child porn offenders into believing they are communicating with a child. These investigators may pose as young children online. They may also pretend that they are interested in buying or trading child porn images. When they are contacted by someone, they may arrange to meet with the person and then arrest them. They may also place child porn images on the dark net and then see who downloads these images. These people can then be located and arrested.
Prosecutors may also get information from those arrested for child porn. They may strike a deal with the person if they can help them find others who have purchased or distributed child porn images. For example, a person may get reduced jail time.
Contact a Legal Professional for Help
Child porn possession and distribution is a serious crime. It's unfortunate when police officers, who know the law, engage in this type of crime anyway.
Don't face these charges on your own. Get legal help from Florida child pornography lawyer Gilbert A. Schaffnit and protect your rights. For compassionate and effective representation and a strong defense, contact his office today by filling out the online form or calling (352) 505-1799.
Resource:
wfla.com/news/florida/former-florida-officer-gets-2-1-2-years-for-buying-child-porn/
https://www.gilschaffnit.com/17-arrested-on-child-porn-charges-including-disney-employees/