Man Faces Federal Child Porn Charges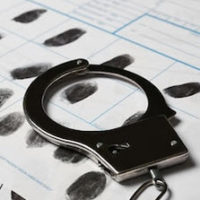 Rape is a serious crime, especially when it involves a person who cannot give consent—such as a 2-year-old child. A Florida man is facing federal child porn charges for posting a video of him raping his toddler daughter as well as possessing sexually explicit images of young children.
The 30-year-old man from Bradenton was arrested on October 5 after police searched his home and found child porn on his computer. At least 10 of the images featured toddlers in sexually explicit positions.
Homeland Security came across a video that the man had posted on the dark web. Sites on the dark web cannot be found on traditional web browsers. Therefore, the average person could not do a Google search and find the pornography. Many of those interested in child porn post videos and images on the dark web to avoid being caught by police.
However, Homeland Security was conducting an investigation called "Operation Test Pilot." They were in search of child pornography websites and rings. They were interested in videos and images posted by the usernames "HardWood" and "StrangeWood." One 8-minute video showed the man raping his 2-year -old daughter.
On the dark web, the man also commented in detail about his sexual experiences with a girl and a boy. He mentioned that he would post future videos and asked for suggestions.
In September, Homeland Security was able to trace the whereabouts of the usernames "HardWood" and "StrangeWood through a messaging app called Kik. Federal agents obtained a search warrant on October 4 to search the man's home at 57th Street West in Bradenton.
Agents came to the home the next evening. The man's wife and children were home. The wife was shown the video, with the daughter's face blurred out. She instantly recognized the child, her husband, the couch and a stuffed animal.
The man is facing numerous state and federal charges, including federal child pornography charges and capital sexual battery. He is currently at Pinellas County Jail, where he is being held without bond. His children are in protective custody.
What is the Dark Web?
The dark web is essentially a secret part of the internet that you likely never knew existed. It requires a browser called Tor, which encrypts your information, such as IP address, to make you anonymous.
Tor was first created as a way to stay anonymous, particularly in countries that limit free speech. While there are some perfectly legal sites on Tor, most of the content on the dark web is illegal. There, you can find child porn and counterfeit money. You can pay for high-limit credit card accounts. You can also buy usernames and passwords.
Contact a Legal Professional for Help
Child porn charges are taken very seriously, especially when a person is accused of sexual battery on a child—their own daughter, no less. The law is in place to protect children, and those accused of sexual crimes against children can face serious penalties.
If you are facing child porn charges or other crimes against children, you need legal help right away. Don't attempt to fight these charges on your own. The Law Offices of Gilbert A. Schaffnit in Florida will fight aggressively for your rights. Schedule a consultation by calling (352) 505-1799 or filling out the online form.
Resource:
miamiherald.com/news/state/florida/article221408525.html
https://www.gilschaffnit.com/florida-man-asks-to-be-arrested-for-downloading-child-porn/