Man Pretends to be College Coach to Make Child Porn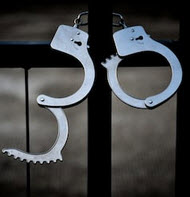 Engaging in child porn is bad enough, but engaging in it by lying about one's identity is even worse. This is what an Alabama man did in order to get in contact with female high school students. The man is now in jail in South Florida. 
In late November, the 42-year-old man pled guilty to attempted production of child pornography. He is scheduled to be sentenced on February 1.
The man had been working as a teaching assistant in Dothan, Alabama. He was also a travel softball coach but pretended to work for University of North Florida. His goal was to meet up with underage girls. He then engaged in inappropriate conversations with teen girls in several states, including Florida, Tennessee and Alabama.
The man was arrested after he thought he was sending a sexually explicit video to a 15-year-old girl. The girl turned out to be an undercover police officer.
What Should You Do if You Are Arrested for Child Porn? 
If you have been arrested on child porn charges, you and your family are likely ashamed and embarrassed. Even if you are innocent, you will have an uphill battle to climb. Maybe this is a case of mistaken identity. Perhaps you accidentally viewed or downloaded a file. Maybe you thought the person in the photo was of legal age.
Regardless of the situation, there are some things you need to do to protect yourself. The most important thing you can do is keep quiet. Do not say anything about the case to anyone. Do not tell your friends and family members. Do not post anything on social media. You don't even need to make a statement to police. Anything you say will be used against you. Get a lawyer on your side as soon as possible to start preparing your case and a possible defense.
Expect that your electronic devices will be seized. This includes any desktop computers, laptops, tablets, smartphones and any other devices with an internet connection. Police will be looking at the content on these devices thoroughly. If you need a computer—such as for work purposes—you'll need to get a new one.
Keep in mind that to be charged with possession of child porn, it must be proven that you intended to possess the images and that you were aware of the content. It is possible that the image was accidentally downloaded when you clicked on a site or downloaded another file. Also, just because the file is on your computer does not necessarily mean that you downloaded it, especially if multiple people use your computer. 
Contact a Legal Professional for Help
Lying and falsifying information in order to do something or get something is immoral, but lying for reasons related to child porn is illegal. A person engaged in child porn—even someone who is simply viewing photos— can face serious consequences.
If you have been accused of producing child porn, you need aggressive legal representation right away. There are many penalties at stake. The Law Offices of Gilbert A. Schaffnit in Florida has 40 years of experience fighting child porn charges. He understands the law and the various defenses available. To schedule a consultation, call (352) 505-1799 or fill out the online form.
Resource:
miami.cbslocal.com/2018/11/28/bogus-college-coach-convicted-of-trying-to-make-child-porn-in-florida/
https://www.gilschaffnit.com/florida-man-arrested-in-connection-with-large-child-porn-hub/